Pemmican Fuels Outdoor Enthusiasts for Generations
For ma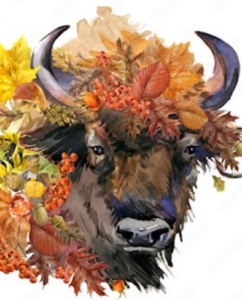 ny centuries, pemmican has provided nourishment for outdoor enthusiasts of all kinds. Traditionally, pemmican is comprised of a mixture of dried, ground meat and rendered fat. When available, berries and other natural ingredients were also added for flavor.
We call our modern-day version of pemmican "Bisonberry Blends" since our products combine bison with 100% grass-fed beef, both raised without antibiotics or added hormones.  We then add a blend of berries, mineral-rich sea salt, a touch a maple sap-water, and other natural ingredients.
We're in the final stages of securing USDA approval to begin producing two Bisonberry flavors by the end of 2022 (blueberries with sage and cherries with chipotle).  We'll be adding these products to our online store as soon as they are available.
Made properly, pemmican could be made to last indefinitely, as well as with high enough quantities to sustain an individual for months. Historically, it was sometimes used as a soup base, but most often, it was simply chewed on like a piece of jerky.
Using clean, natural ingredients, Pemmican Patty Food Company is bringing a modern-day version of pemmican to provide flavorful nutrition wherever your active life takes you!